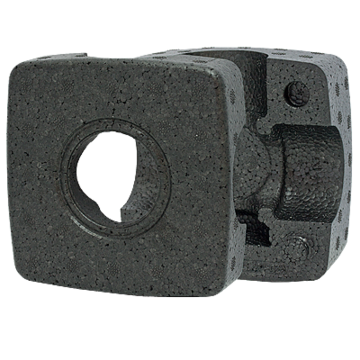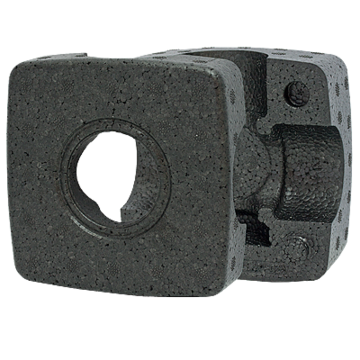 Insulation shell
VRI100
Insulation according to EnEV2009.
Reduce heatlosses by 65%.
Shells specially designed for ESBE valves and offering a tight seal.
Avoid burning injures from hot valves.
Series VRI100 is a range of insulation shells for the valve series VRG and VRB and is available for sizes DN15-DN40. The insulation shells is developed according to the directive EnEV2009 and offers a tight seal around the valve to air-circulations and heat-losses. The shell is designed with a strong self-locking function and there is no need of extra accessories, like tape or springs, to keep the two shells together.
Product range
VRI111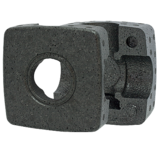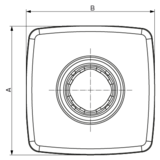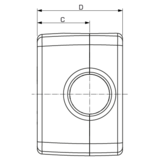 | | | | | | | | |
| --- | --- | --- | --- | --- | --- | --- | --- |
| Art.no. | Reference | DN | A [mm] | B [mm] | C [mm] | D [mm] | Weight [kg] |
| 16103800 | VRI111 | 15/20 | 95 | 95 | 72 | 40 | 0,013 |
| 16103900 | VRI111 | 25 | 117 | 117 | 84 | 50 | 0,023 |
| 16104000 | VRI111 | 32 | 120 | 120 | 92 | 55 | 0,043 |
| 16104100 | VRI111 | 40 | 160 | 160 | 114 | 70 | 0,055 |
Installation support
VRI100 Installation movie
Technical data
Technical data
| | |
| --- | --- |
| λ coefficient: | 0,035 W/mK |
| Media temperature, max.: | +130 °C |
| Media temperature, min.: | -20 °C |
| Ambient temperature, max.: | +130 °C |
| Ambient temperature, min.: | ‒20 °C |
| Material: | EPP black 35g/l |
Conformity