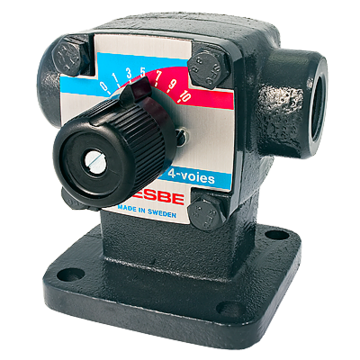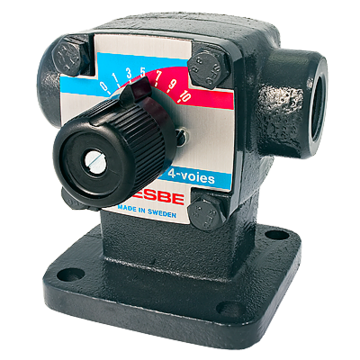 Mixing valve
T
Superb regulation for best double mixing performance up to 6 bar (PN6).
Special version for assembling direct on the boiler.
Compact, and easy to install on boilers.
Long lasting and high durability.
Perfect match between the valve and ESBE actuators.
Series T are 4-way valves for factory assembly on boilers and is suitable for double mixing operation up to 6 bar. The valves are made of high-performing cast iron allowing use in boiler installations. The T series is available in DN20-25 and comes with one type of connection. The valve is perfectly combined with ESBE actuators and controllers.
Product range
T, Internal thread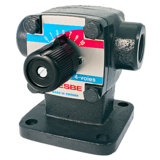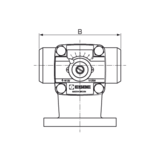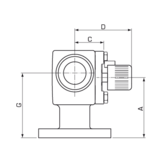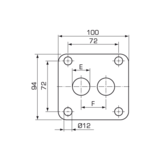 | | | | | | | | | | | | | |
| --- | --- | --- | --- | --- | --- | --- | --- | --- | --- | --- | --- | --- |
| Art.no. | Reference | DN | Kvs | Connection | A [mm] | B [mm] | C [mm] | D [mm] | E [mm] | F [mm] | G [mm] | Weight [kg] |
| 11300900 | T 20 | 20 | 8 | Rp ¾" | 80 | 115 | 39 | 76 | 20 | 35 | 86 | 2,7 |
Technical data
Technical data
| | |
| --- | --- |
| Pressure class: | PN6 |
| Operation angle: | 90 ° |
| Torque, max.: | 5 Nm |
| Leakrate in % of flow: | max. 1,5 |
| Connections: | Internal thread (Rp), EN 10226-1 |
| Media, Heating water: | in accordance with VDI2035 |
| Media, Water/Glycol mixtures: | max. 50 % |
| Media, Water/Ethanol mixtures: | max. 28 % |
| Media temperature, max.: | +110 °C |
| Media temperature, min.: | -10 °C |
| Material, Valve body: | Cast iron, EN-JL 1030 |
| Material, Slide/Spindle: | Brass, CW 614N |
| Material, Bushing: | Plastic |
| Material, Cover plate: | Zinc |
| Material, O-rings: | EPDM |
Conformity


Valve characteristics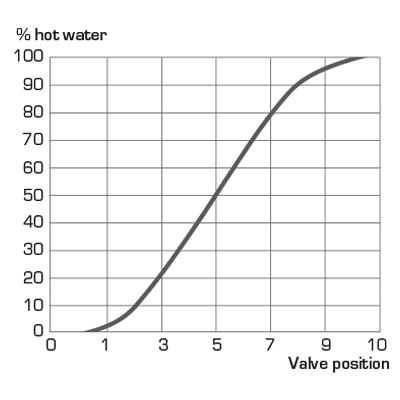 Accessories and spare parts