HOW SUSTAINABLE AND ENVIRONMENTALLY FRIENDLY IS ESBE'S VALVE SERIES VRG?
2022-06-21
Energy Saving, Comfort, Security, Long-term Strategy, Leadership and Compassion. The words form ESBE's core values and are consciously included into all our products, from idea to development, function and production.
No matter how you turn things round, it's impossible for us as a company not to influence nature. Environmentally friendly products also affect nature and therefore we at ESBE aim to affect nature as little as possible. We respect life in all its forms and are careful to always show consideration from a long-term perspective. This particular article is about the VRG valve series. When you choose to install a VRG valve, you should know that we have been extra careful in the development of the product series. In what way, we present in the next paragraph.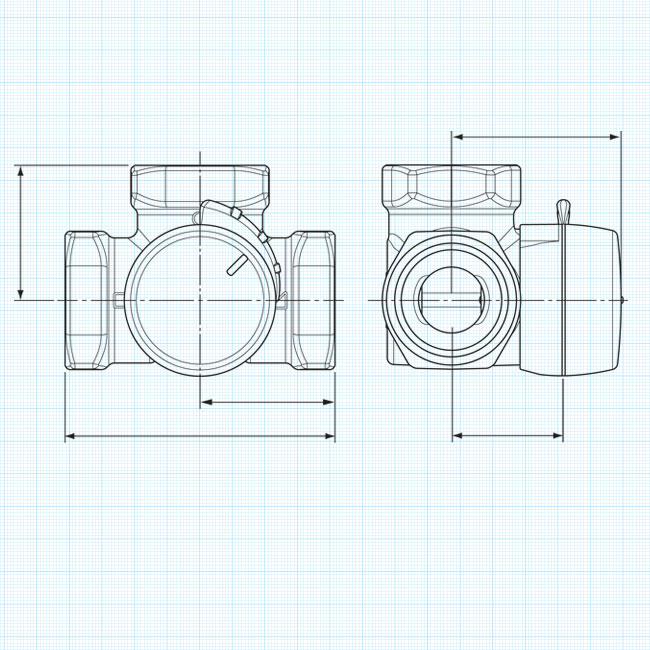 In what way does the VRG series make a difference for people and the environment?
The development of the VRG valve series began already on the drawing board. We wanted to design a product that became a symbol of our values. We made sure to choose materials for a long stable life cycle, arranged replaceable spare parts and at the same time recyclable parts. Everything was done to affect nature as little as possible and people in the best way. A product that simply provided the conditions for a better life.
Here's how it turned out:
Energy savings
The VRG series is equipped with efficient, patented regulation, which gives the user lower total energy consumption. All ESBE's products are manufactured in Sweden by us and our business concept is to assist our customers to provide property owners in Europe with the market's most resource-saving products and solutions for regulating heating and cooling in hydronic systems.
Comfort
The VRG valves are a perfect match for ESBE's actuators and controllers. Together, the group offers extraordinary regulation and performance in absolute top class. VRG valves regulate the heating comfort in millions of homes across Europe.

Security
The VRG series offers the market's lowest internal leakage (less than 0.05 percent) and a valve body of high-performing brass. The valves are easy to install and come with connections that suit most pipe dimensions. All ESBE brass products contain lead levels below recommended limits.
Long-term Strategy
The choice of material and construction enable a long life cycle for the VRG valves series.
When the valves are manufactured and processed waste material and metal chips are recycled. Spare parts such as inner lid, shaft, cover, scale and knob are all replaceable. Life cycle tests performed show a lifespan of at least 15 years.
Leadership
The VRG series is top of its class. It delivers everything you would expect from a market leader.
Compassion
We placed great emphasis on sustainability when we developed the VRG series. For example, the product packaging consists of recycled material and the electricity used in the production comes from wind powered plants and other renewable energy sources. Once the VRG valve has done its job, it is easy to disassemble and recycle the various parts.