WONDERFUL CELEBRATION AT ESBE'S INAUGURATION
2022-06-07
It was exactly the popular celebration ESBE hoped for when the new extension was inaugurated. Giving back to the community where we operate is fantastic!
Thursday June 2 at 4.30 pm, ESBE's employees welcomed the first visitors to the inauguration of our extension. Until 7.30 pm we kept the gates open for anyone who wanted to go on a guided tour, find new job opportunities, have fun with the plumber Luigi, enjoy beautiful cars, barbeque, have coffee and much more. An estimated 1100-1200 visitors came to ESBE this evening. Many former employees who have now retired also came to visit and talked about now and then.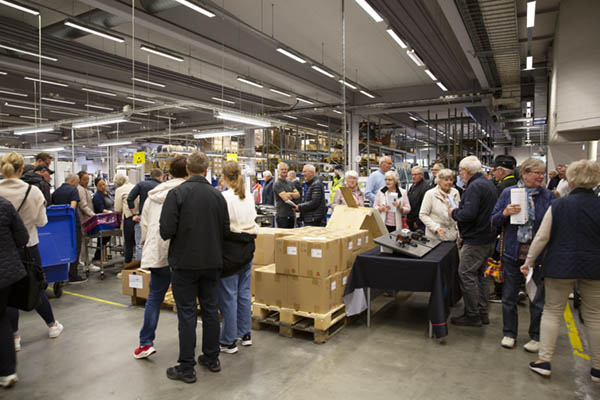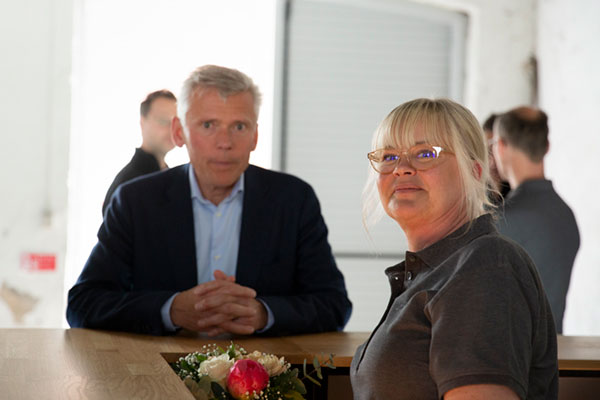 Annelie Westman, project manager and on daily basis receptionist at ESBE:
"It was absolutely wonderful to see the visitors flock to us. The premises and the courtyard were full of life and movement and we had a great time together with all the guests. I have amazing colleagues at ESBE. They gave support before the event as well as during the evening and made it a success with the help of our guests. The production was running, and you got to see how our products are manufactured.
In the dining room we offered several activities for children, you could get both face paintings and fishing in the pond.
There were many face paintings and tear oneself away from the digital game screen was as difficult as we expected.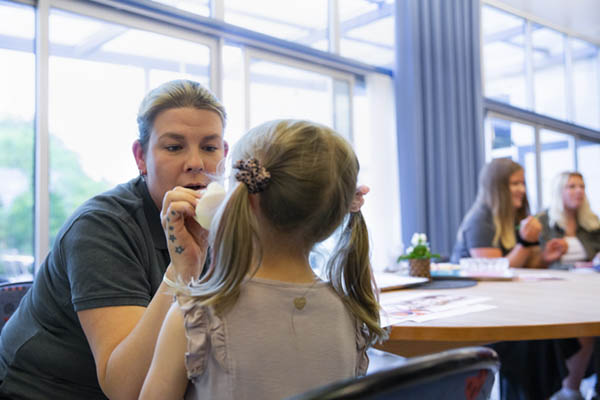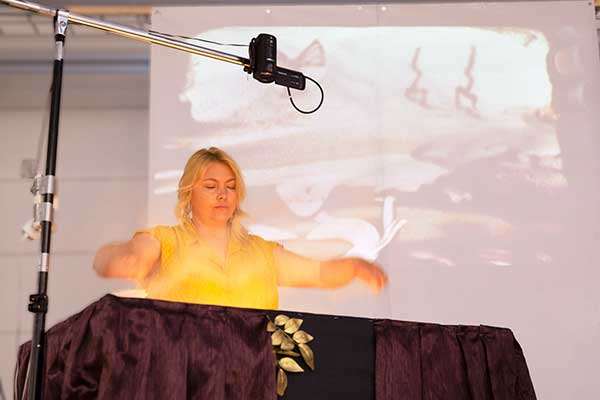 Sand artist Irina Jonsson, known from Swedish TV4's "You got talent" showed off in an incomparable craft in her show during the evening. Parts of the show were also dedicated to Ukraine and there was an opportunity to donate for charity.
Outside in the yard the local rescue service was on site, as well as local associations and stores in Reftele who invited everyone to different activities as football, chips catapult, hotdogs, nail competition and lots of offers."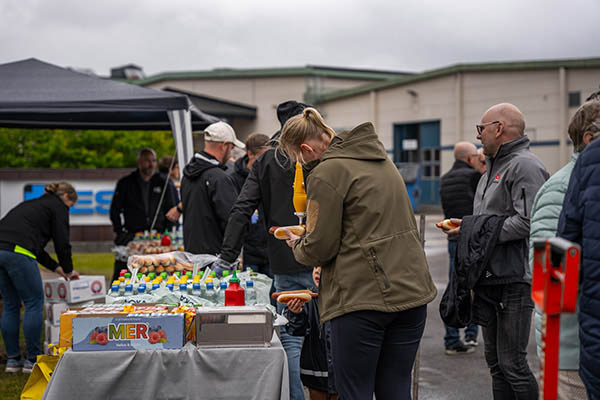 Big and sincere thanks to everyone who came and gilded the evening!