NEW PRODUCT GROUP! DOUBLE CIRCULATION UNIT FROM ESBE
2021-02-08
Why complicate things? With our double circulation units you get an all-in-one package. The package contains everything you need for your hydronic system, including radiators and floor heating, to deliver the heat you want.
Property owners around Europe have realized the benefits of having prefabricated circulation units, ready to be put to work right away. Our double circulation units contain all the components you need to supply heat to your radiators and/or floor heating. Depending on which kind of model you choose, you get different content, but examples of prefabricated components included are; pump, mixing valve, ball valves with thermometers and actuators.
This means you get an all-in-one-design. Everything is in place right from the start. This also means everything is already calculated, checked and secured so that the circulation unit will work correctly from the start. An example of this is that the shunt group is equipped with an integrated manifold with hydraulic separation. This provides flexibility when used with heating sources, with or without a pump.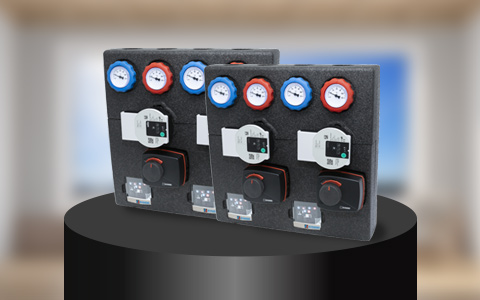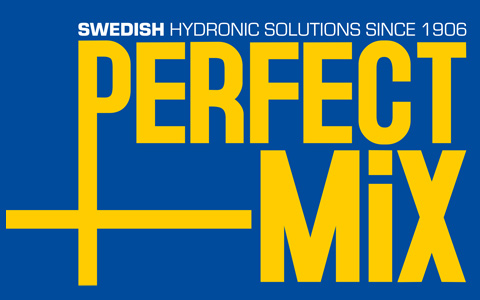 Benefits when choosing a Double Circulation Unit
• All in one package
• No need to buy components
• Quick installation time – all the installer has to do is pipe connection and electrical connection
• Pressure tested – no leakage
• Cost and time saving
• Stylish and clean design
• Easy to keep track on what is what
• Quick and easy maintenance
• Different zones which enables for different room temperatures and time zones
• The double circulation unit is upgradeable – by using ESBE upgrade kit, it's easy to upgrade the circulation unit to two mixing circulation units or rebuild it to a direct circulation unit, even after installation in an application.
• The circulation unit comes with information sheet where different application solutions are presented and how the product (and its parts) work towards different applications (e.g. radiator, floor heating)
Read more about our different double circulation units, DAA100 and DDA100