JOIN ESBE AT THE AWARD CEREMONY!
2022-06-30
What happens when a company is awarded Sweden's Best Managed Companies? We offer a sneak peek. See photos and video from the Sweden's BMC evening »
Twenty expectant companies. Gala. Cooled sparkling wine, dressed up and expectant people. Pure joy and pride personified on stage. It's always great to be awarded. For ESBE, especially awesome because it was the third year in a row that we were awarded Sweden's Best Managed Companies. To further enhance the mood of success, we received a picture from Times Square in New York. ESBE's logo decorates the Nasdaq tower together with other successful Swedish Best Managed Companies! In other words, success in export. 💙❤️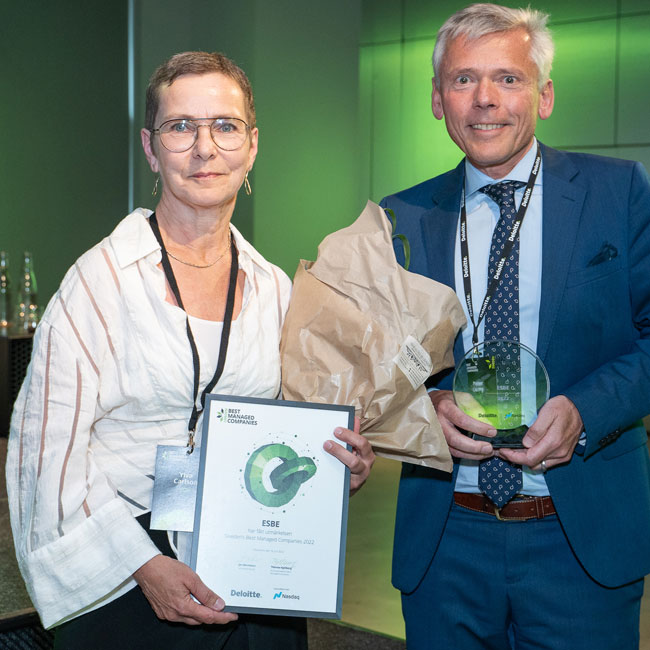 ESBE awarded for the third year
in a row!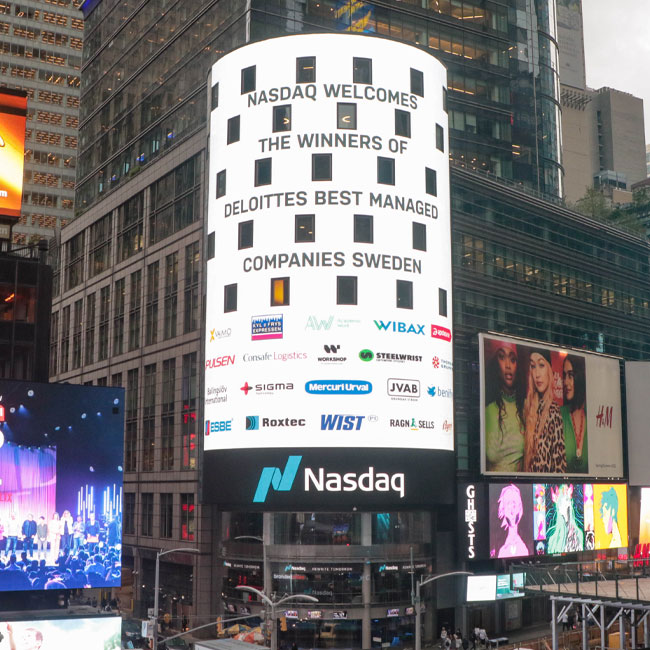 Gala photos: Vincent De La Rosée
Thanks to Nasdaq for the nice picture on the Nasdaq tower
Have a look when ESBE was awarded

The TV personality and presenter Kattis Ahlström asked what tricks we at ESBE use because we have been awarded three years in a row, we became humble and quiet. When asked the follow-up question about what the HR department has done, the answer came quickly from HR manager Ylva Carlsson.
"Employed colleagues! A great deal. If a company is doing well, more resources are also needed."
The fact remains, however. At the time of writing, ESBE needs to recruit more expertise. Maybe you or someone you know is our next colleague?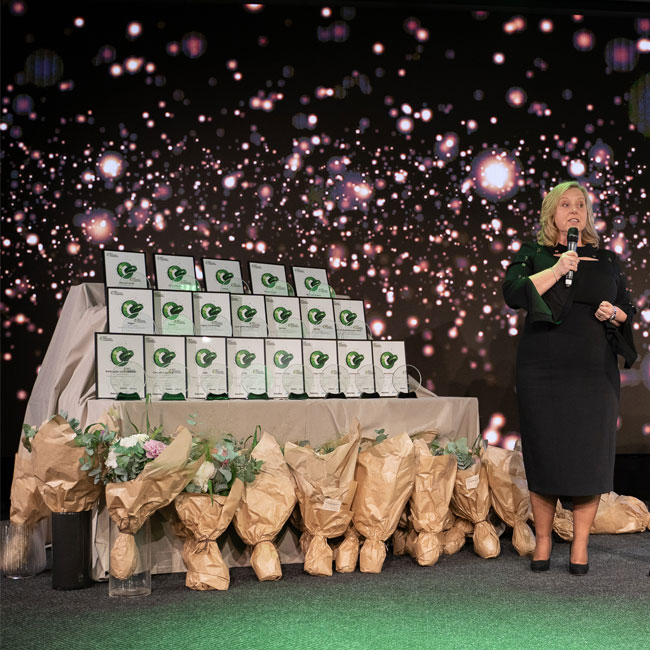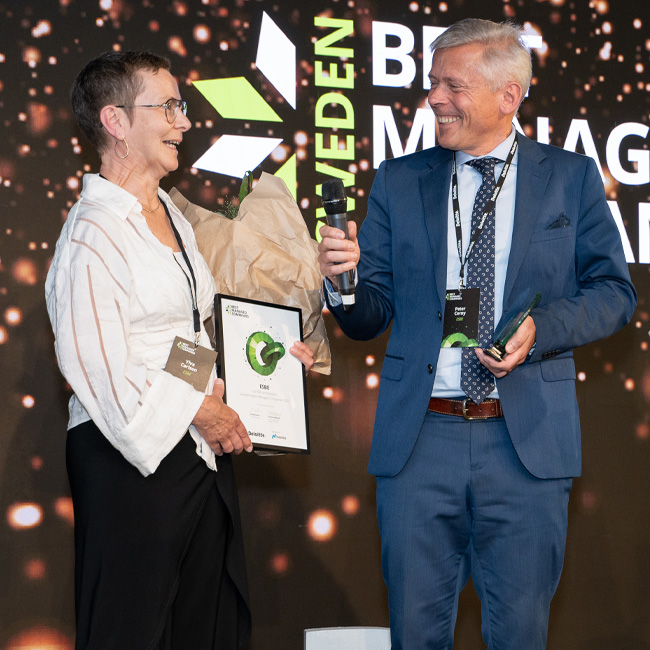 Facts about Sweden's Best Managed Companies
"We are proud to hand out the recognition Sweden's Best Managed Companies for the fourth year in a row. This year's companies have shown stability through a pandemic, while at the same time continuing to develop their operation. I am happy to congratulate our Best Managed Companies and look forward to celebrating with them", says Therese Kjellberg, partner at Deloitte and responsible for Best Managed Companies in Sweden.

Best Managed Companies is a quality award recognizing the overall success of private Swedish companies based on strategic direction, ability to execute, corporate culture and financial performance. Best Managed Companies was established in Canada in 1993 and has since then been introduced in more than 20 countries around the world. Sweden's Best Managed Companies was launched in 2018 by Deloitte in cooperation with Nasdaq. This is the fourth year of the award. An independent jury has selected the 20 companies that received this year's award.