ESBE and Praised Design
2020-10-05
Despite the fact that ESBE's products usually live a hidden existence, we place great emphasis on design and ease of use. For some of the products, we have received extra attention and praise.
In the early years of ESBE, not much emphasis was placed on design. Functionality was the most important thing. Today, functionality and design go hand in hand, and even though our products rarely receive a prominent position, actually but vice versa, as they usually sit very obscurely – we are well known for design and ease of use.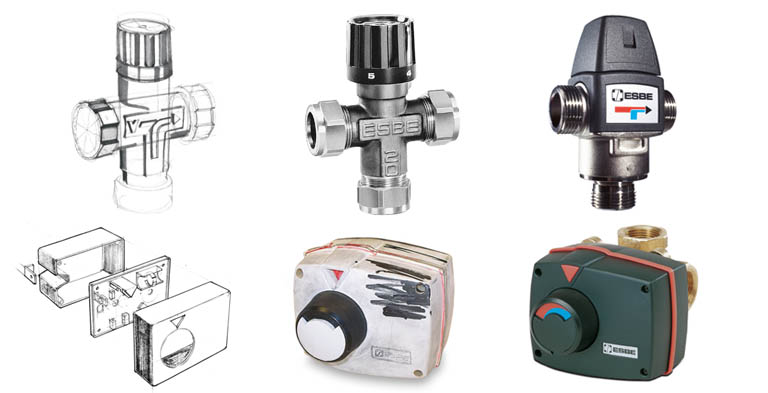 ESBE retained a famous Swedish designer
In the early 1970s, ESBE retained one of the most recognised industrial designers of the time, Carl-Arne Breger. Carl-Arne Breger designed several of ESBE's products (T25, mixing valve series 20,) with the result that in addition to their new, more attractive appearance, they also cost less to manufacture – and counterfeit products that were on the market copying ESBE's suddenly looked very antique. The new products very quickly became market leaders.
After Breger came Liljeqvist and ESBE's success continued
In the 1990s, associate professor in industrial design Per Liljeqvist was retained to design the M60 actuator. The product attained great sales success and Per then was entrusted with the task of designing new ESBE products such as VTA, VRG, ARA and others. Per's capability to educate others in the field of industrial design has also benefited ESBE's product developers, as they have been trained in basic design knowledge over the years. A joint collaboration that has led to the product development team together with Per being honoured with the recognition of the Red Dot Product Design award.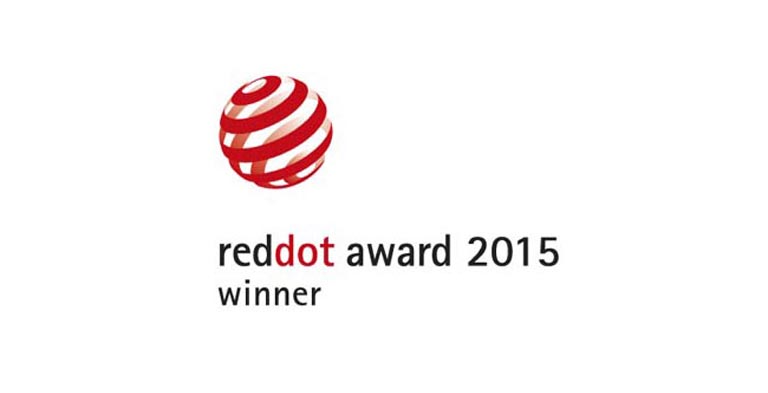 The Red Dot Award: Product Design 2015 goes to ESBE
Two of ESBE's products have been designated winners of the Red Dot Product Design Award, the most prestigious international competition for industrial design. Superflow gear valve SLB 130 Circulation unit GRA 111
Carl-Arne Breger
1923-2009 (to age 85). Born Arne Jönsson and abandoned a sports career of 1,500 metres in favour of studying at Konstfack - University of Arts, Crafts and Design where he became a classmate with his future wife. Family: His wife Birgit "Bibi" and their two children. Both Mr and Mrs Breger worked in the 1950s at the Gustavsberg Porcelain Factory. At first Carl-Arne was a pattern draughtsman but then later became a designer at Gustavsberg. In 1959, he founded the company Breger Design and he established several famous Swedish classics there. Interests in addition to design: Horses and horse jumping.
Curiosities: Carl-Arne Breger was a pioneer of plastics design and designed many famous products in plastic (it has been suggested the number reaches 5,000 objects) and therefore he received the epithet "Mr. Plastic" (as he was so closely identified with this area of design) or "The man with the bucket." The latter refers to a square brown bucket that in 1960 received the prize "The Plastic Product of the Fifties." Other famous design classics in plastic are the Bigpack ice cream packaging, the Rex children's bicycle seat (still being produced today) and the Diavox phone for LM Ericsson (manufactured in 1975 with the requirement that it should last until the year 2000 – and some of the phones are still in use!). As one of the few Swedish recognised designers, his work is represented at the Museum of Modern Art (MoMA) in New York City. His orange citrus press shares space with masters such as Picasso, Monet, Dali and Warhol. Nickname he gave himself: "Master of the Universal." He was referring to the fact that he is designing everyday things that rarely make the big headlines.